We contribute our resources and efforts for causes that benefit humanity.
Association Monégasque Iberoamericaine
Rivera Group is honored to belong to this organization. It is a non-profit association Discovering our historical, musical, sports or even gastronomic culture of the countries of Latin America, Spain and Portugal… that will generate funds to help disadvantaged populations or support actions in these countries.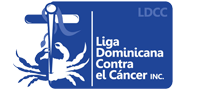 Dominican League Against Cancer
Our main objective in the Dominican Republic is to take care of everything related to education, detection, prevention, diagnosis and treatment of cancer, both in the social and medical aspects.

Dominican Save the Children has a strong commitment to children and the guarantee of their rights, in all areas of their lives.